---
Upcoming Events:
Monthly Mushroom Dinner

Due to current social distancing requirements, culinary dinners are on hiatus until further notice.
---
MSSF General meetings are going online!
Our speaker this month is Jasmine Hain on the topic of "Discovering the Foliar Fungal Endophytes in Coastal Succulents"
Tuesday, May 19, 2020
More Information
---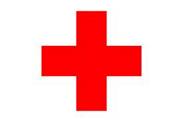 In Case of Poisoning:
USA Poison Control Center
1-800-222-1222
---
Donate to the MSSF!
Your tax-deductible donation for the MSSF Scholarship Fund is always greatly appreciated!
---
MSSF on Social Media
Follow us on Twitter
Follow @MycoSSF
Like us on Facebook