---
Next Meeting:
Tuesday, January 15, 2019
Stephanie Jarvis: Morel Cultivation
Location: Randall Museum

---
Upcoming Events:
December Holiday Dinner
Sunday, December 9, 2018
Nick's Seashore Restaurant
100 Rockaway Beach
Pacifica, CA
More information
Reservation REQUIRED. Members & Member's Guests ONLY.
Although MSSF will not be hosting a Fungus Fair in 2018, we hope you'll join us for our next fair in December 2019. Our usual forays will take place on December 1, 2018 and MSSF will donate foray finds to the East Bay Fungus Festival. Information about forays and the East Bay festival can be found on the Calendar.
---
Even though it's been a very dry fall so far, 113 species were found at the 2018 Mendocino Woodlands Foray Camp Species List
---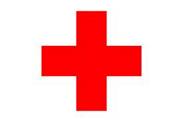 In Case of Poisoning:
USA Poison Control Center
1-800-222-1222
---
---
MSSF on Social Media
Follow us on Twitter
Follow @MycoSSF
Like us on Facebook